KC Plaits & Beauty's First Year of Business - The high's, the low's and the 5 EASY h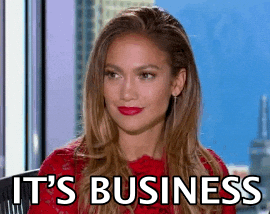 Morning my lovelies! If anyone had told me a year ago that the business would be where it is today, I would probably have nervously laughed as I stepped back from the crazy person. What started off as a humble plaiting and 'teaching to plait' for mum's service has very quickly grown into a successful hair and beauty business, and long may it continue!
Throughout the year, I have added many services - hair-up, makeup, nail treatments, facials and eyelash treatments to KC Plaits & Beauty's repertoire. I have used this year to gain invaluable skills and experience. It hasn't all been plain-sailing though! From financial struggles to contractor's unreliability when building our premises, to needing to take time out of the business with family matters, to having quiet days/weeks and panicking that the business is failing, this year has seen it all. But despite all of this, I absolutely adore my little empire!
One thing that I have prided myself on since the start is offering a fantastic customer service. I'll be honest, that hasn't always been the easiest of tasks and on occasion my hubby had had to remind me to take a deep breath! However, on the whole, all of my clients are wonderful and I genuinely feel very privileged to have their repeat custom. I mean, what is there not to like - making ladies feel even more beautiful while having a good ol' natter.
In this first year of business, I have been overwhelmed by the support and feedback I've received, both in person and via reviews on my page - www.facebook.com/kcplaits/reviews and Google. The business' wedding hair has been featured in a wedding blog - https://thecluedupbride.co.uk/2017-wedding-trends/ , we have moved from working from my lounge to having our own beauty cabin and I have recently been informed that I have been nominated for an 'Essex Wedding Hair Award 2018'. The above accolades have made me unbelievably proud to be the owner of KC Plaits & Beauty but I honestly couldn't have done it without the support of my wonderful family. My husband and kids have been so understanding about 'losing' their full-time homemaker and they are certainly the driving-force behind my mission to making our millions (okay, maybe slightly ambitious but what's a distant goal or dream when you love your work!).
Below I have compiled a list of my top 5 success' to date, I hope they help any other budding entrepreneurs that are starting-out:
1. EXCELLENT CUSTOMER SERVICE:
As mentioned above, my main focus in business is offering my clients a personal, professional and friendly service. Do this and you're already on your way to success. Clients want to feel special and trust that you will go out of your way to please them. Whilst this won't prevent hiccups from ever happening, it will go a long way towards putting things right if problems do arise. Don't be false though, people aren't silly and they will spot this from a mile away!
2. COMPETITIONS:
Facebook has been my life-line for a steady stream of customers, but you have to attract them in the first place. All I can say is Competitions, Competitions, Competitions! Everyone loves getting something for 'nothing'. What you give away in prizes, when marketed correctly, you will get back ten-fold in clientele. If people have to like your page to enter, anything you post in future will show-up on their timeline. Below is a picture of my most recent (and largest) competition:
3. ADVERTISE:
It may sound silly to include this on the list as to most it is common-sense, but make sure you are targeting the right people. Advertising and marketing can be very costly so choose wisely! Social media has platforms to advertise for free so make sure you take full-advantage, such as Facebook's Marketplace.
4. SPECIAL OFFERS:
Make use of your mathematical skills and work out your cost when providing a service and making sure you don't go below this, drop your prices for a set amount of time. I have found that introductory offers work very well by enticing clients through your door, and once you impress them with your amazing talent, they will be knocking down your door next time they require your services! Below is my most recent introductory offer:
5. FLEXIBILITY:
Unfortunately for those of us with a family (or a life in general!), the reality of providing a service is that you have to fit-in with your client's needs, be it 5am in the morning or 10pm at night. Without this flexibility, you will potentially lose custom. On the other hand though, I have also learned the importance of taking time out of your busy schedule for YOU.
If you've made it this far down the blog, I'd like to thank you for taking time out of your day to read this. It has been a wonderful first year of business and a joy to write the blog, even without a space bar, or a 'k' or 'delete' key because my delightful 2 year old decided to pull them off! I plan on regularly writing new blogs so if you enjoyed this one, please check back soon for future articles. Please also feel free to suggest a topic if there's something you'd like to hear about. Goodbye for now.